George and Jane (his wife) are living with their daughter and her family in the St. Matthews district of Wolverhampton.The address is 6, Shrubbbery Street, Wolverhampton.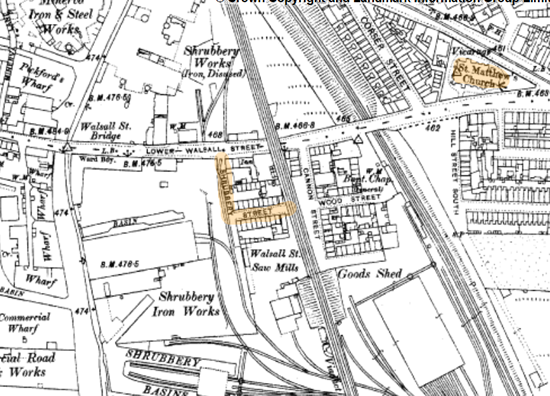 George is described as a retired timber yard waggoner of age 72.... but I make him 69.
Mary Jane is aged 30 and is married to Thomas Rhodes who is the head of the household. They have a daughter Ann aged 8 years.
Thomas is an iron works labourer and was born in Wolverhampton.